ELITE PILATES MADRID
Original Pilates Method & Physiotherapy
Enjoy the real Experience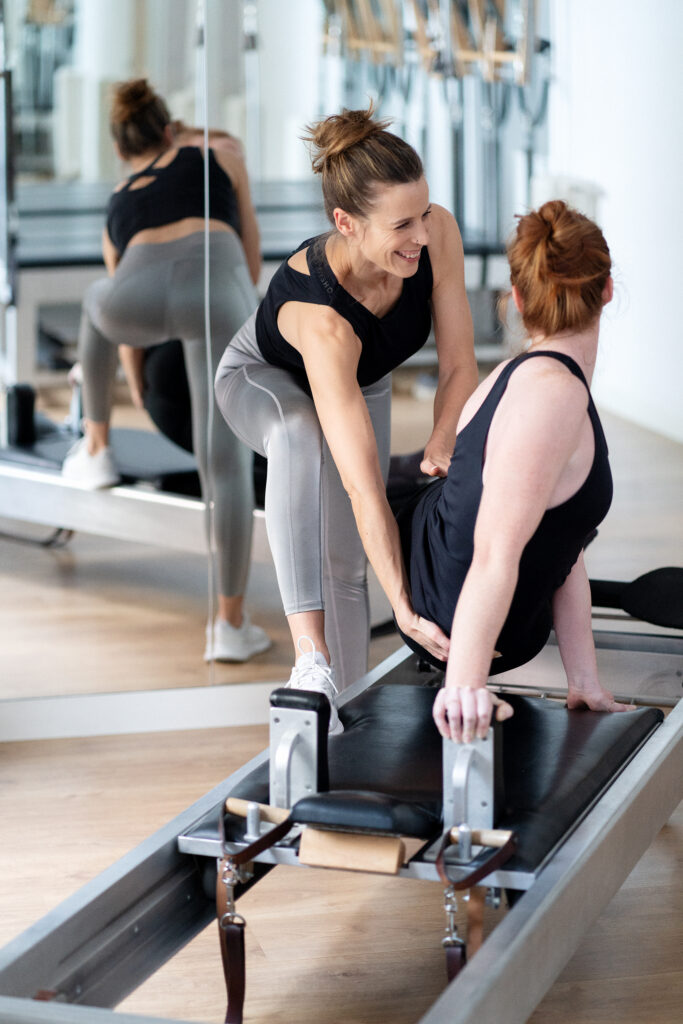 ELITE PILATES MADRID
Original Pilates Method & Physiotherapy
Enjoy the real Experience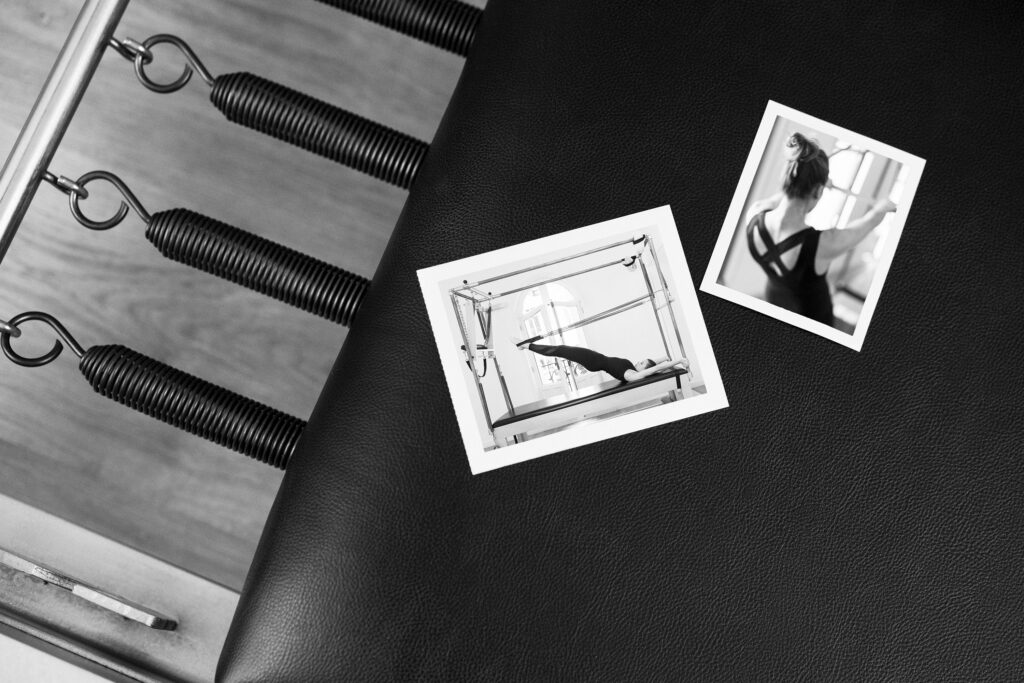 WHAT WE OFFER?
Pilates classes, physiotherapy, teacher training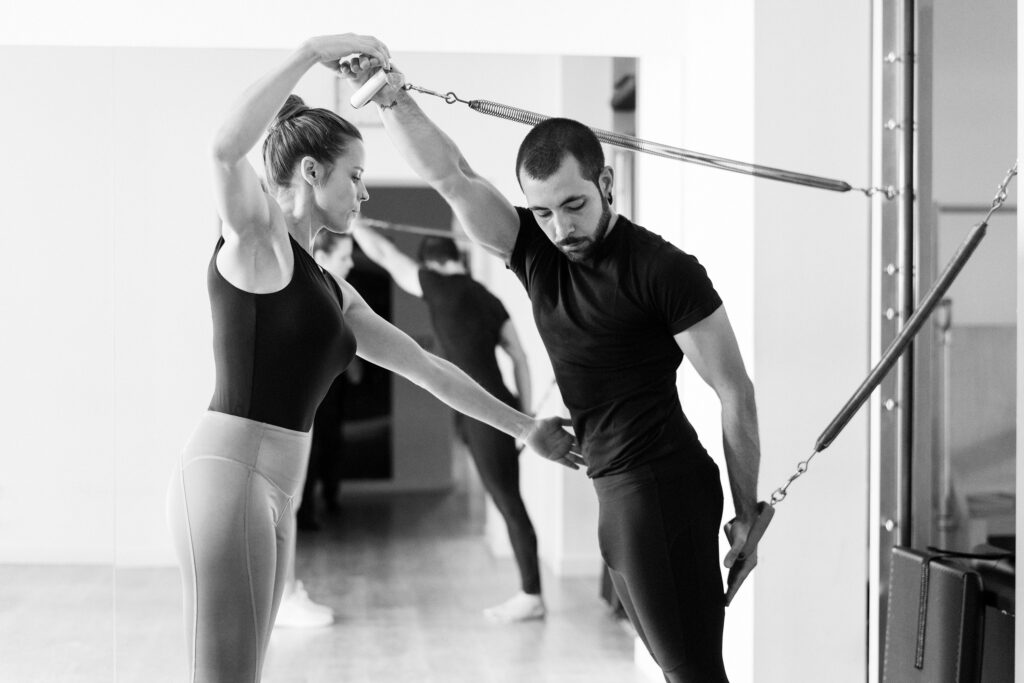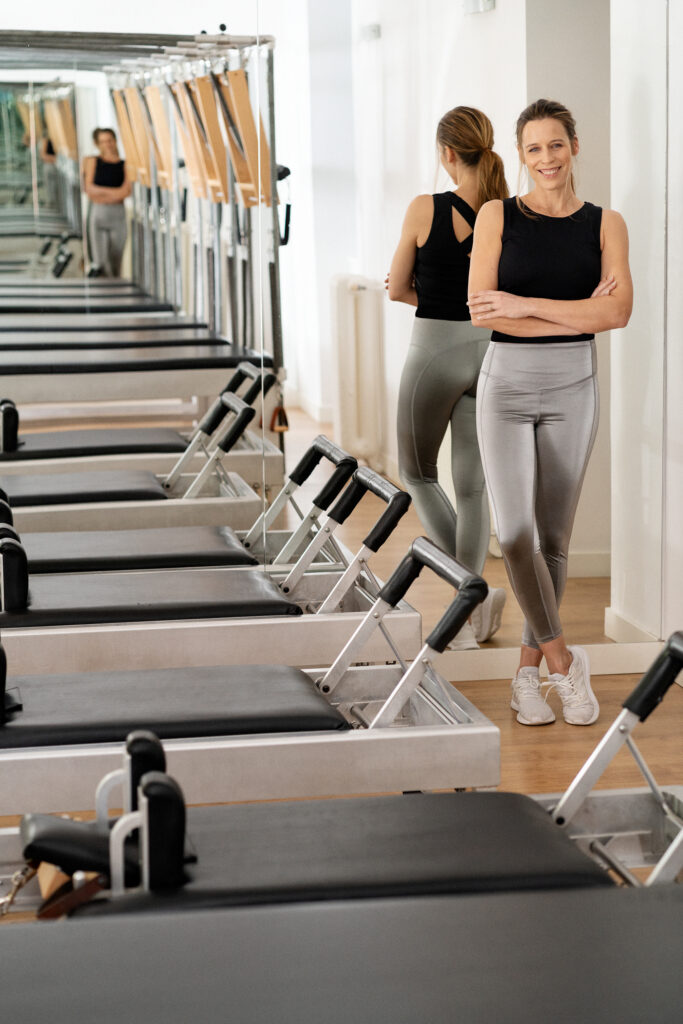 ELITE PILATES MADRID
Original Pilates.High end physiotherapy.Exclusive training.
We have been teaching the Original Pilates Method for almost two decades at our Madrid HQ located in Calle General Pardiñas, 9.
We use the original apparatus imported directly from the US, it follows all guidelines, measurements and resistance intended by its creator Joseph Hubertus Pilates.
Read more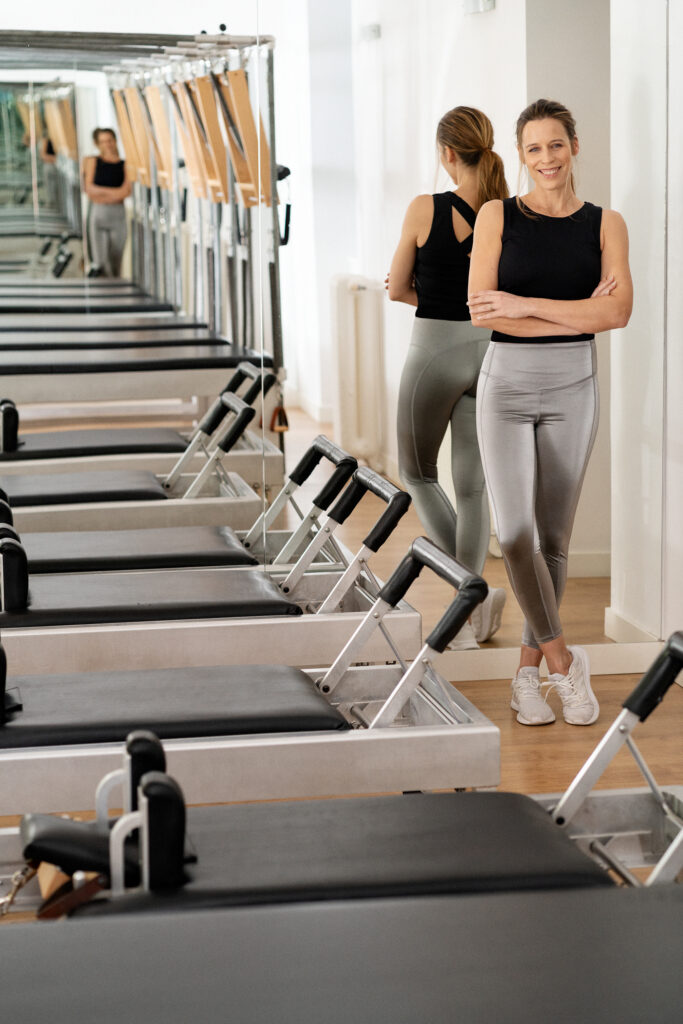 WHAT MAKES US DIFFERENT?
What's special about us
1.
Authenticity
In other places you will find "healthy" programs inspired by certain aspects of Contrology – discipline founded by Joseph Pilates in 1926-. With us, you will practice the exact method intended by its creator, preserved through generations of teachers and students.
2.
Prestige
Every teacher in our school, without exception, is accredited by the legendary Romana's Pilates School located in New York, faithful to the legacy of Joseph H. Pilates.
3.
Personalized Attention
We only offer private classes and comprehensive health and wellness programs adapted to the needs of each client. Personalization and excellence are our motto.
4.
Professional physiotherapy
We study each person individually, in some cases we will ask for some medical tests to be performed to make sure that we get every detail needed. We use innovative techniques that focus on multiplying the effectiveness of our treatment.
5.
Unique training
If you are trying to become a Pilates teacher and get the best training possible, we will make sure to teach you the Original Pilates Method, our center is the only one in Madrid accredited by the Romana's Pilates School to impart its Independent Teacher Certification program.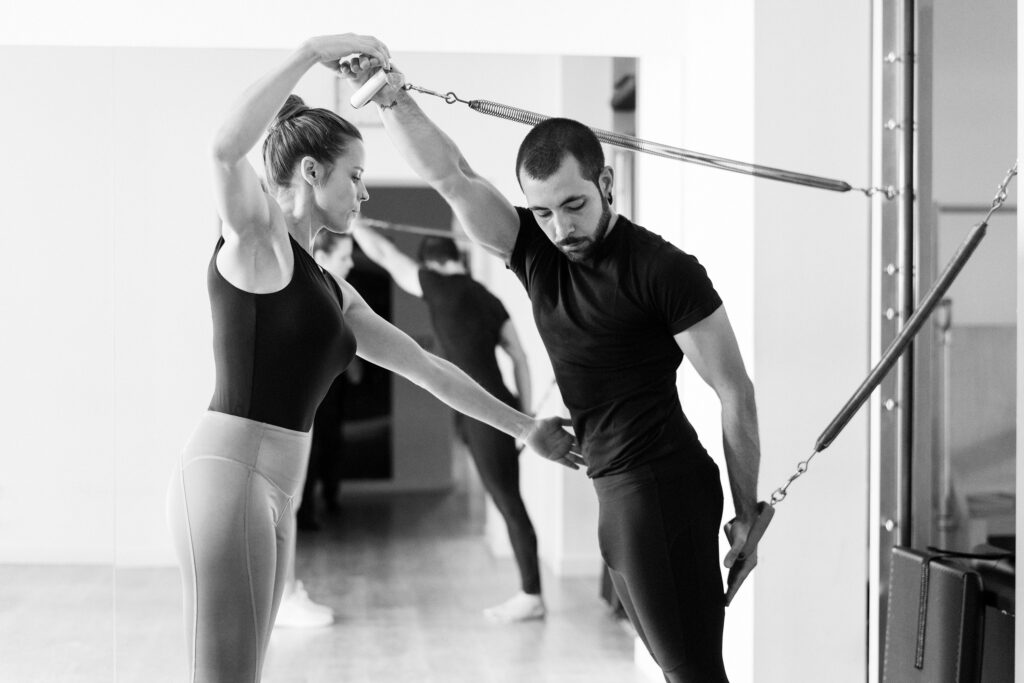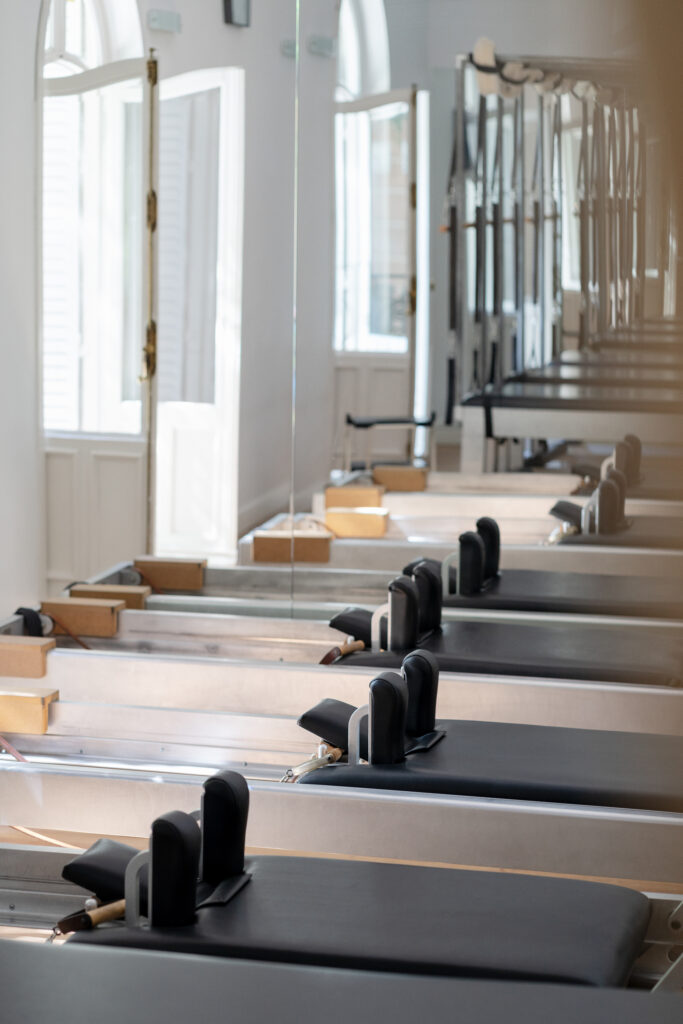 WHAT CAN PILATES DO FOR YOU?
Contrology will change your life
01.

Train body, mind and spirit.
Get a complete well-being.
02.

Increase strength and flexibility.
Possible at any age or physical condition.
03.

Improve your posture and cure ailments.
Movement is therapy.
04.

Regain control of your body.
Recover elasticity and harmony.
05.

Stretch and tone your muscles.
With variable resistance apparatus.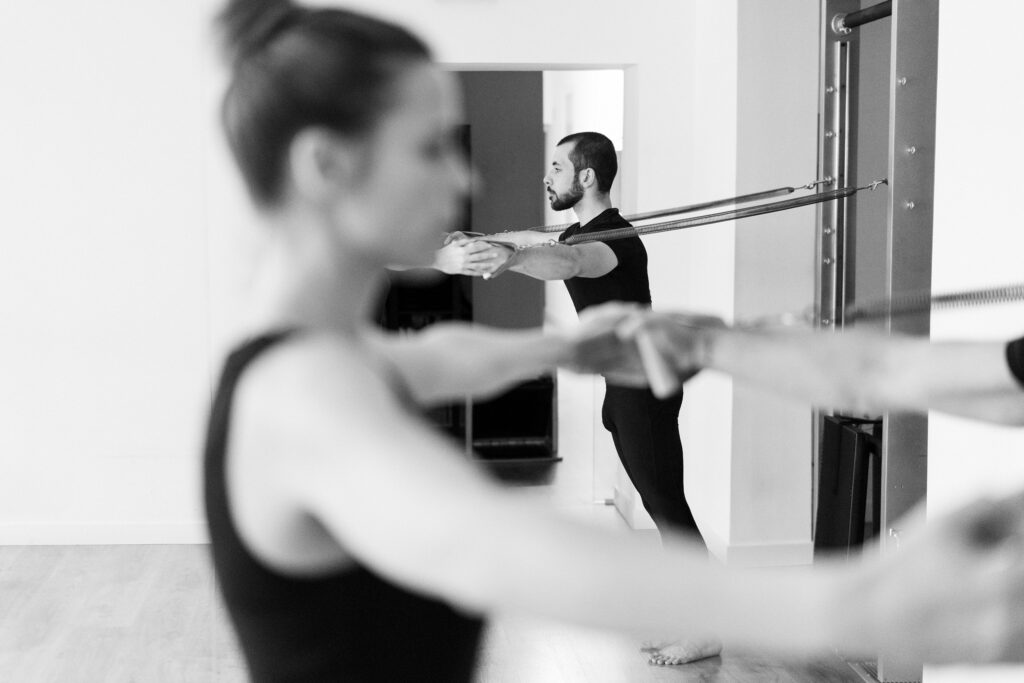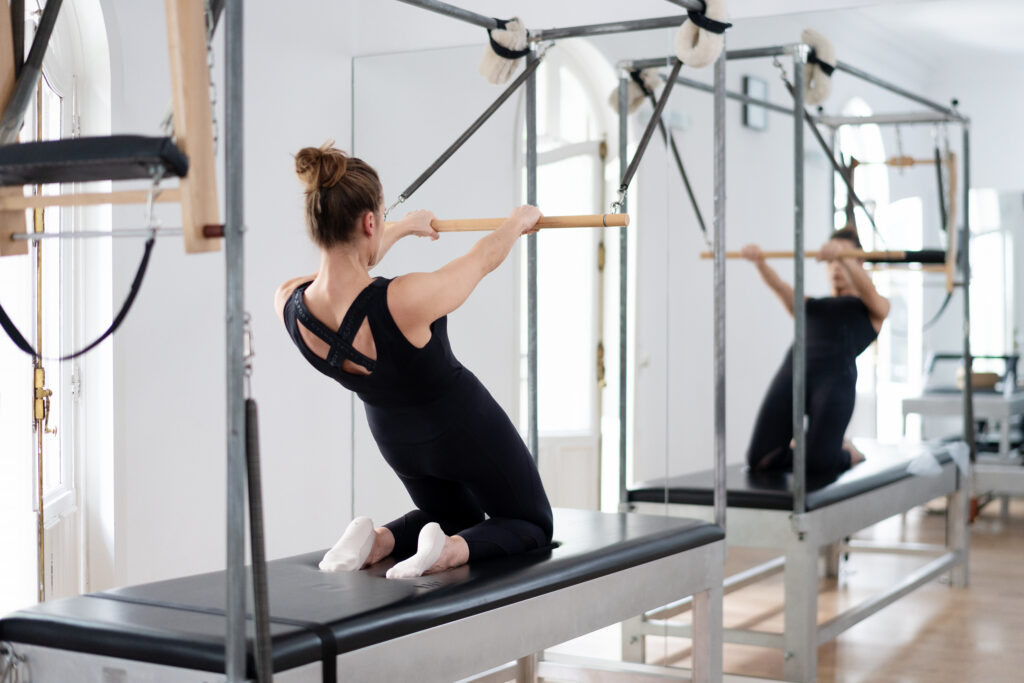 06.

Stabilize your torso and elongate your body.
Strengthen your core.
07.

Improve your concentration.
Involve your mind while exercising.
08.

Work on your effectiveness.
Instead of relying on repetition.
09.

Help and improve your breathing.
Proper tissue oxygenation is essential.
10.

Make your movements be more fluid.
Through rhythmic and delicate exercises.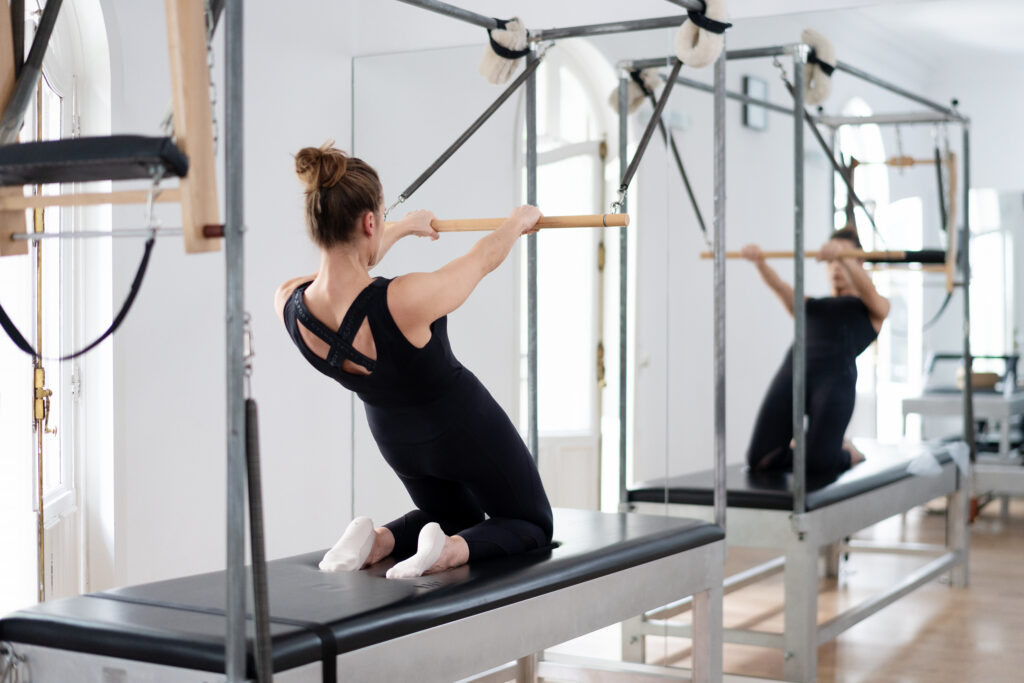 VISIT OUR CENTER
In Madrid's Salamanca district
We are located in an exceptional space of 200m² divided in different treatment sections.
In our two main Pilates rooms we have 23 original apparatus imported directly from New York, among the standouts are: the "Pedi Pole", the "Wunda" chair or the "Guillotine". ". We also use the following accessories in our exercises: the "foot corrector", "push up devices", "toe exerciser", "bean bag roll"  or the "breath-A-cizer".
En nuestro área para fisioterapia realizamos tratamientos de terapia manual en combinación con presoterapia, electroterapia, y termoterapia. También utilizamos aparatos específicos para el fortalecimiento del suelo pélvico y el método de radiofrecuencia INDIBA® que favorece la curación de los tejidos, actúa sobre la reducción del dolor y mejora con ello la movilidad.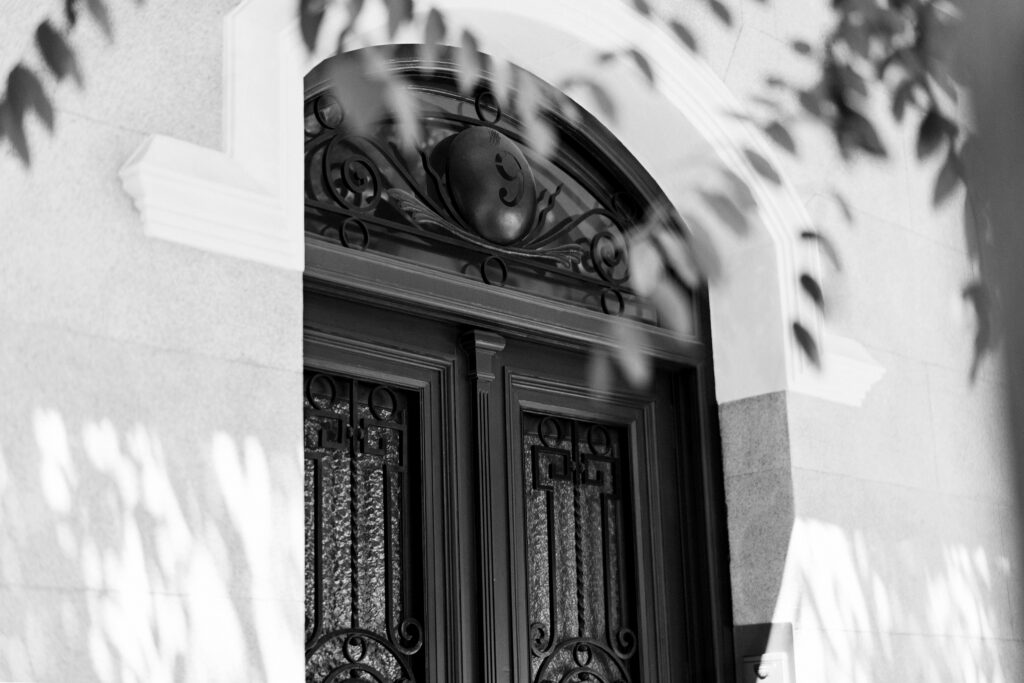 "
"The uniform development of the body corrects wrong postures, restores physical vitality, invigorates the mind, and elevates the spirit.".