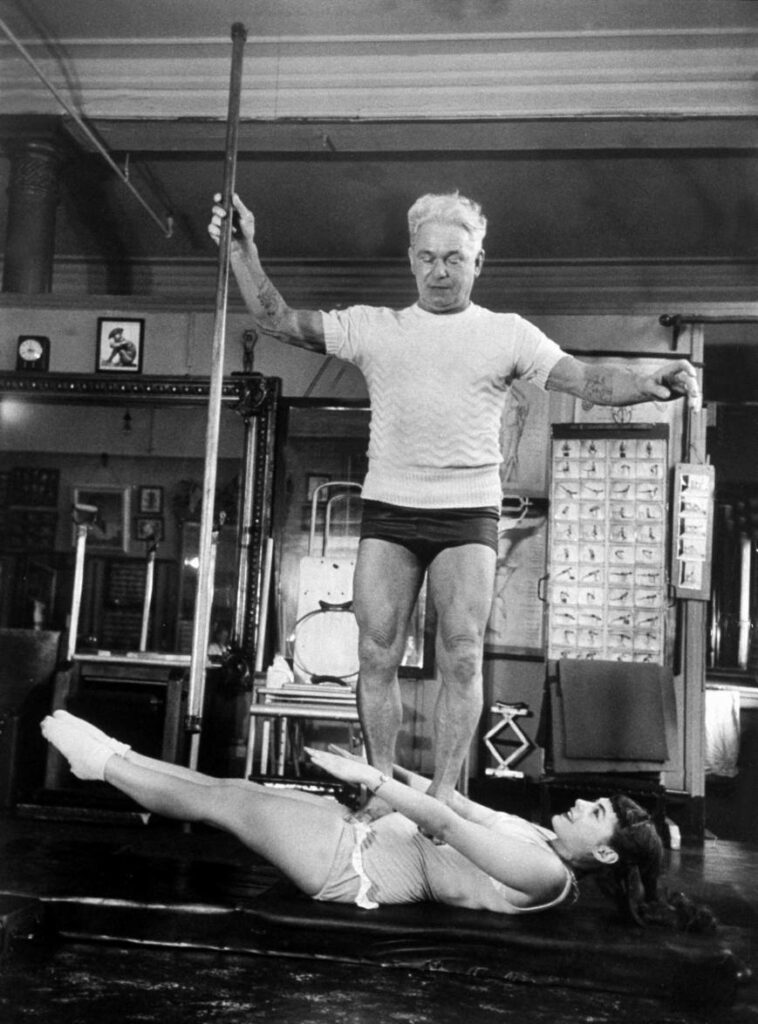 Learn about the fascinating story of the creator of our method.
Joseph Hubertus Pilates (1883 Mönchengladbach (Germany) -1967 New York (USA)), since he was a child he developed a great curiosity for the study of the human body and animal movement due to his weak physical condition caused by rickets, asthma and rheumatic fever. In his adolescence he was able to change his body through physical exercise and practiced a variety of disciplines that would influence his original training method, such as bodybuilding, wrestling, yoga, Tai-Chi, or meditation. Over the years he ended up creating his own training method: "Contrology", or what we know today as the Original Pilates Method.
In 1914, at the age of 31, he moved to England where he became a boxing instructor and circus artist. During World War I he acted as a boxing referee in a concentration camp for foreigners in Lancaster. Later returning to Germany, where he patented his first apparatus: the "foot corrector" and founded a boxing school without much success. After staying there for seven years, he decided to emigrate to the United States and travel to New York.
On his boat trip to America he met his second wife, Anna Klara Zeuner, a primary school educator and nurse, with whom he would open his Contrology studio in 1927 at 939 Eighth Avenue.
His fame continued to grow and his training sessions became very popular among prestigious dancers such as Martha Graham and personalities of the New York high society such as: José Ferrer, Sir Lawrence Olivier or the actress Katherine Hepburn. Pilates died in 1967 at the age of 83, he wrote two books: "Your Health" (1934) based on a corrective system of exercises and "Return To Life Through Contrology" (1945) focused on mat exercises.